The Julian Sands
Annotated Filmography
This listing of Julian's projects is in chronological order, from most recent (some currently in production) to earliest. Immediately after each title and date is the name of the character Julian played. Completed projects with additional information, images and/or commentary on this site will have a
following the entry. Clicking on this symbol will bring you to a page for that specific project.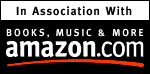 The current availability information for purchases shown here and at the bottom of each project's page is provided by Amazon.com


, and, where applicable, links are provided for you to purchase projects through the Amazon.com affiliates program. (For details on why you should do this, please click here.)

Projects currently in production:
Projects with unknown status:
Winter (in production in 1998) (Status Unknown): a drama, directed by William Nagle, filming in the U.S., with James Cromwell, Martin Landau, Robert Patrick and Julian in the top roles.


Autumn Heart, The - (1997) (expected in late 1998): filmed in the Boston area over four weeks in October and November 1997, stars Tyne Daly and Ally Sheedy (who appeared with Julian in Oxford Blues). The IMDB lists only 8 actors in their information, which leads me to believe this is probably a small independant production (the film's own website says it's a "low-budget" project and was to be shot in Super 16mm, as opposed to the usual 35mm), and as Julian is not even listed in the brief information page on the film's website, he probably has a supporting role.
Projects Soon to be Released:
Projects Completed and in Limited Release:
Completed Projects:
The Loss of Sexual Innocence aka Death and The Loss of Sexual Innocence (in limited release in US 5/28/99, released in US on DVD in December 1999 - Mike Figgis, Director)...Nic - updated information also in the Career News area.


Phantom of the Opera (premiered in Italy 11/98, released in US on DVD in November 1999) (Filmed in Salerno, Italy & Budapest, Hungary - Dario Argento, Director)...Eric - updated information also in the Career News area.

Mercy(1999)...Dr. Broussard... a thriller, filmed in 1998, with Ellen Barkin and Peta Wilson (best known as television's "La Femme Nikita") - no known wide release on film or on home video. Visit the IMDB for a review from someone who did manage to see it.

Long Time Since(1997) an independant thriller, filmed in New York starting in April, 1997, with Juliane Nicholson and Paulina Porizkova - no known release on film or home video

"Sun Also Rises, The" (1984)(TV miniseries)

Miscellaneous (non-film) Projects:
I found an audio book where Julian is the narrator! Interestingly, it's a audio guide to and telling of Mary Shelley's Frankenstein! (Talk about appropriate!) Indeed, some of the information goes precisely into the events that are depicted in Gothic. And the audio cassette with informational booklet is available for purchase at a modest price.
Various items related to: Settings, Directors, Foreign Travel & Food
Some unconfirmed rumors:
An Internet search turned up a reference to a 1996 episode of the animated series Johnny Quest which listed Julian Sands as a guest voice, voicing a character named Kreed, in Episode 29 called "Race Against Danger". The episode first aired 12/16/96. The plot synopsis: "Race has to cross an obstacle course where he set the record for Special Forces recruits -- but there've been some modifications since he was last there." Of course I've got no other sources, let alone confirmation that this was our Julian, but it's an interesting tidbit!

Additionally, I have seen a few references to Julian having been cast (role unknown) in 1997 big-budget sci-fi movie Sphere. I have found nothing to confirm that the rumor was true (and there were a multitude of rumors regarding casting for that film), let alone to indicate (assuming that the rumor was true) what happened.

I also located a reference to a film called Michael Angel which was apparently in development in 1996. An entertainment business site listed the project as a thriller, running 110 minutes, American produced, directed by William Gove, produced by Shimon Arama and with a cast including Julian Sands, Peter Green and Donald Sutherland. The site lists the film's budget at $3.2 million (a tiny, tiny amount in the world of film), and an expected delivery date of November 1997. The plot synopsis was: "The murder of a Jesuit sister draws him in search of a man possessed by similar passions." This may have merely been some producer and/or writer's idea of what might be, but I've heard no other information regarding the production.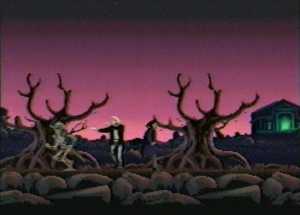 Finally, though I haven't seen anything indicating that Julian participated in the project, there is a video game out for the Sega Saturn and Nintendo Super NES systems based on Warlock. While I can handle seeing Julian's (vividly-portrayed) evil character tortured and killed (repeatedly) in the films, there's something a little macabre about a tiny animated Julian being the object of murderous video intent time and time again (and in nearly endless ways!) as long as your joystick holds out....
Search for anything about Julian Sands, individual projects, or anything at all!
- remember, some projects and items related to them may not be listed by Julian's name:
refer to the project titles if you want to make sure you can find them!
Want some reviews and recommendations? Check out my Reviews & Recommendations for Julian's films.
---
The Julian Sands Page © 1999, 2000 by WebRose Productions.
All rights reserved on original material.
---
If you happen to be Julian Sands or his agent, etc. and have anything to add to or correct on this page, please let me know. I'll need to verify your identity, of course, but I'd be thrilled to have some more up-to-date information, images, etc. to add, and the more official those items are, the better!